All photos by Barbara Hockenbary
The Jones County High School class of 2021 graduated on May 16, 2021. Seniors Chase Barnes, Ty Fuoss, Garret Hatheway, Cash Herman, Mason Iversen, Wyatt Olson, and Brianna Smith received their diplomas. Their class flower was a pink rose, their colors were razzmatazz pink, chrome, and absolute white, and their motto was "Everyone deserves a Chance."
Baccalaureate exercises began at 1:00. Pastor Ray Greenseth began with the invocation, senior Ty Fuoss read scripture (1 Corinthians 13:1-13 and Romans 11:33-36), and then Pastor Greenseth addressed the seniors with the theme of loving knowledge. Pastor Greenseth then gave the benediction.
Commencement began shortly after with a welcome from Jones County High School Dean of Students, Mrs. Missy Valburg. Salutatorian Wyatt Olson then gave a speech during which he highlighted his memories of growing up with his classmates, and he also thanked teachers, administrators, parents, and the community for all the support they have shown his class.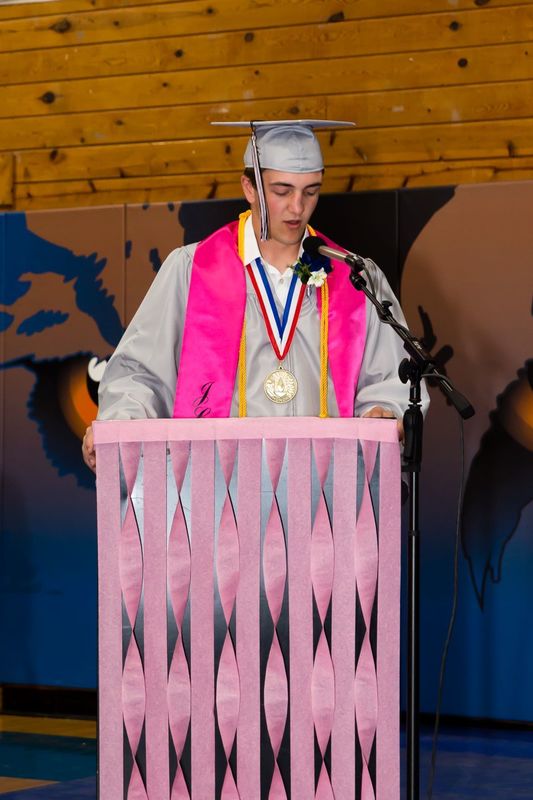 Then, following a presentation by the high school choir of the song "Homeward Bound," valedictorian Brianna Smith gave a speech, telling stories from high school and looking forward to the future. Smith also gave a moving tribute to the class's late classmate, Chance Dugan.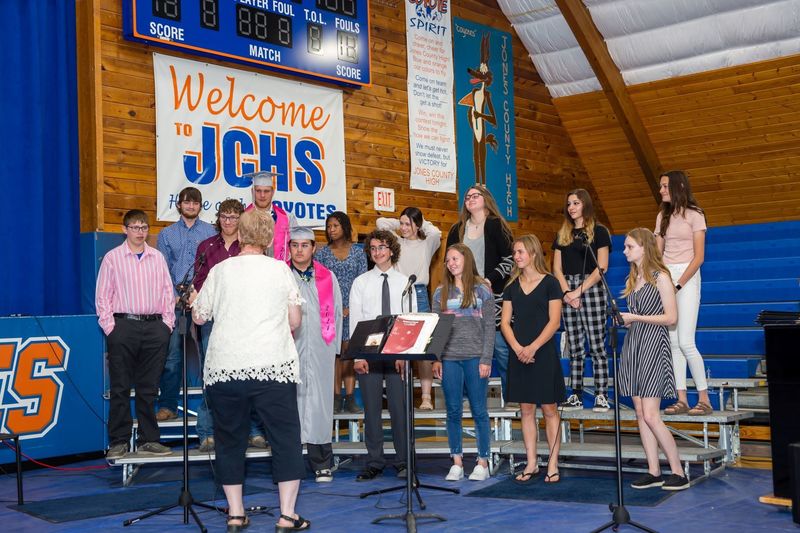 Following Brianna's speech, the class of 2025 was presented eighth-grade diplomas. Eighth grade graduates include Adam Avila, Trinity Benedict, Carter Erikson, Keyan Falcon, Kolten Hatheway, Serena Iversen, Taya Iversen, Bria Klingberg, Alethea Kustar, Janice Lindner, Zakk Michalek, Emmy Newsam, Jace Nix, Timber Vevig, and Gunnar Whitney.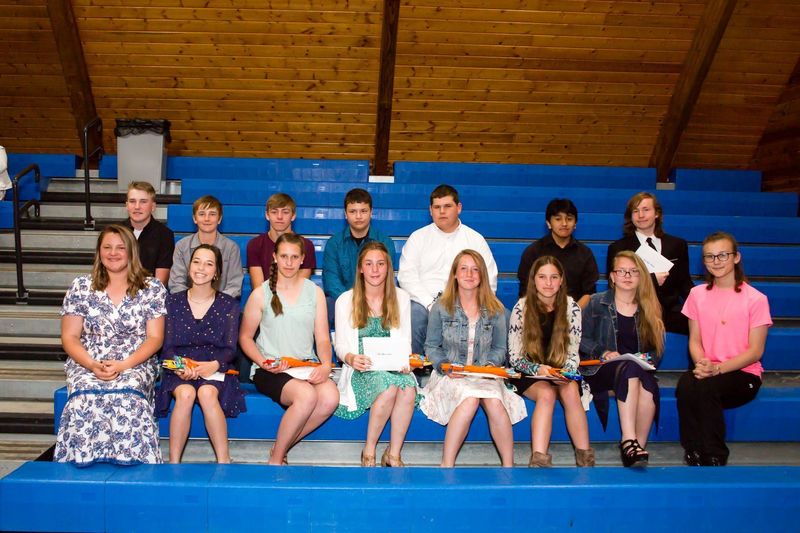 Then, the seniors presented flowers to their mothers and families, and the senior slideshow was presented, compiling pictures of the senior class through the ages.
The class was then presented with diplomas by school board members, President Andy Rankin and Vice President Jessie Tucker. The class then walked to the far side of the auditorium and celebrated by throwing their caps in the air. The crowd and the students celebrated and eventually parted ways.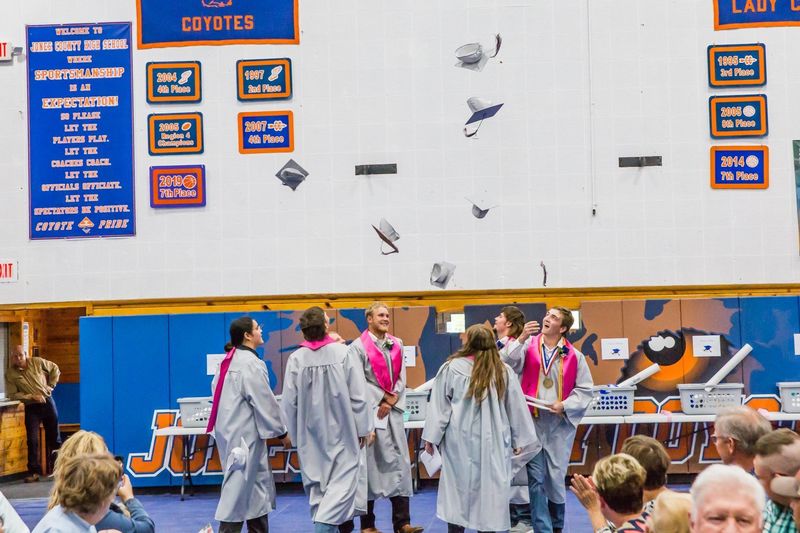 Congratulations to the Class of 2021!